Julien Hedquist,Julien Hedquist Fitness Male Model,Julien Hedquist fitness model,Julien Hedquist male model,Julien Hedquist male model photo,Julien Hedquist male model gallery,Julien Hedquist beautiful man,Julien Hedquist muscular man,Julien Hedquist international model,Julien Hedquist male model international,Julien Hedquist muscular photo, Julien Hedquist muscular gallery,Julien Hedquist muscular fitness,Julien Hedquist muscular model,Julien Hedquist photo,Julien Hedquist gallery, Julien Hedquist news, Julien Hedquist video, Julien Hedquist model
Julien Hedquist
Julien Hedquist, born February 24, 1978 in Miami, Florida and raised in Boston, is one of the most prominent models in the male modeling industry today.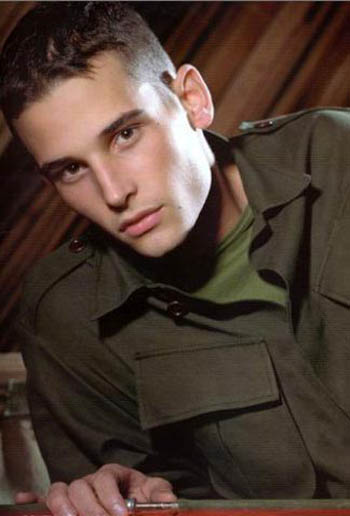 His name reflects his French-Swedish heritage. He possesses elegant brown-eyed looks that have sparked comparisons with screen heart-throb Keanu Reeves. He's hit the catwalk for nearly every top designer, and has made hearts flutter in campaigns for Christian Dior and Hugo Boss fragrances, as well as global fashion firm Gap.
Julien's sleek muscular build as opposed to the huge rugged gym muscles is the natural physical characteristic for an ideal male athlete that the designers are looking for in representing their products. The advertising campaigns for the new Hugo Boss fragrance Boss in Motion, the new Christian Dior fragrance Higher, and the 2002 winder Gap print ads, which all features Julien Hedquist well prove his rising popularity in the fashion industry. As a proud presentation of IMG models, and one of the commercial blockbusters along with Tyson Ballou, Julien even raises his agency's rank to No. 1 in the male modeling business.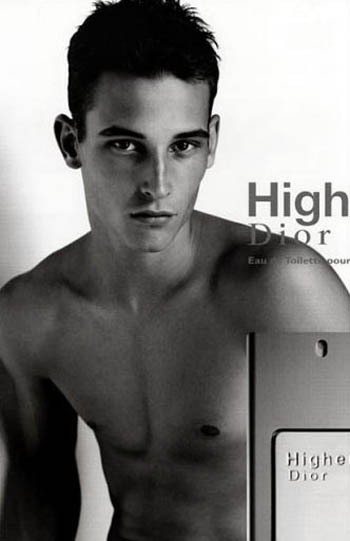 Growing up with two of his brothers, Julien is very active and athletic since a young age. After high school, he was recommended by a local modeling scout to try out for modeling. His early assignments are mainly located in Europe. His boy-next-door look won the likes of many designers, and is frequently seen on the runway shows from Milan, Paris to New York.
Aside from the usual ramp modeling exposure, Julien's success was expanding many ways. His frequent appearance on various editorials and countless times on Cable Television set him up for some of the major gigs. The article about him and Micaiah in the New York Times for a feature on the latest fashion from top designers in America further demonstrates his expanding popularity to the public.
The year of 2002 has become the turning point of Julien's modeling career. After representing Boss Sport in 2001, Julien is once again selected as the sole project featured in Boss in Motion fragrance by Hugo Boss. The Boss in Motion man image of being radiant, confident and healthy, and the reflection of a lifetime passion and commitment to an active lifestyle are perfectly portrayed by Julien Hedquist. The other headline that Julien is making is becoming the the new face for Christian Dior fragrance Higher, in which he has to take off his shirt to throw thousands of Dior fans off feet.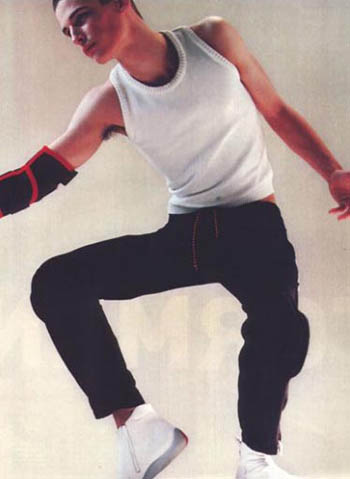 Julien Hedquist's success is the product of personal dedication and his determination of sticking to his originality. Not being influenced by the various demands in the industry, Julien believes in what is the best for him, which has won him the respect from his peers and major fashion houses. The list of campaigns under Julien's belt, including Hugo Boss, Armani Exchange, Gap, Gazzarini, Hazzys, Gucci, Moschino, Nicole Farhi and Exte, prove the high demand for this sexy cat, and he is in no trend of slowing down.