Young American Actor – Brad Renfro,Brad Renfro Artist,Brad Renfro song,Brad Renfro music,Brad Renfro mtv,Brad Renfro news,Brad Renfro web,Brad Renfro  gallery,Brad Renfro photo,Brad Renfro portfolio,Brad Renfro artist,Brad Renfro  album,Brad Renfro info,Brad Renfro movie,Brad Renfro  update,Brad Renfro post,Brad Renfro mail,Brad Renfro Male Model,Brad Renfro Male Model hunk,Brad Renfro Male Model handsome,Brad Renfro Model hunk man,Brad Renfro Model fitness,Brad Renfro Model gym,Brad Renfro Model photo,Brad Renfro  Model gallery,Brad Renfro Model handsome man,Brad Renfro,Brad Renfro  hunk,Brad Renfro handsome,Brad Renfro,Brad Renfro fitness,Brad Renfro  gym,Brad Renfro photo,Brad Renfro  gallery,Brad Renfro model
Young American Actor – Brad Renfro
A native of Knoxville, Tennessee, Brad was raised by his grandmother Joanne Renfro following his parents' divorce when Brad was 6 years old. He broke into movies at age 10 when he impressed an audience member during a D.A.R.E. skit (he was playing a drug dealer).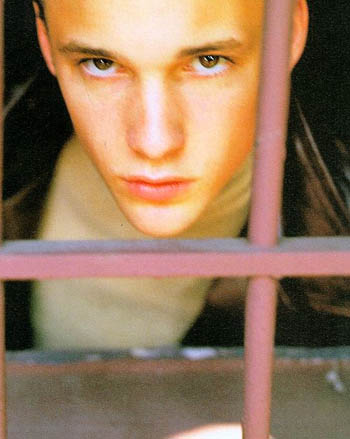 This person recommended Renfro to a talent scout who was holding (in June 1993) a national open casting call for a boy to play character Mark Sway in Joel Schumacher's 'The Client' (1994).
Brad, who had no training and no real acting experience, won the part and found himself working opposite big stars Tommy Lee Jones and Susan Sarandon. Though such stellar company may have been daunting to others, Renfro held his own and earned very positive reviews for his performance.
From then on, Renfro steadily established himself as a fine young dramatic actor. He played a new kid in town who befriends and decides to find a cure for an AIDS afflicted boy in 'The Cure' (1995). The film earned him "Hollywood Reporter's Young Star Award" in 1995. Same year he portrayed Huckleberry Finn in 'Tom And Huck' and next year, in 1996, essayed an abused boy (Brad Pitt played him as a vengeful adult) in 'Sleepers'.
Since 1996 Brad's career has continued to expand, he has starred in movies like 'Telling Lies In America' (1997), 'Apt Pupil' (1998), 'Bully', 'Ghost World' (both 2001), 'Deuces Wild' and others. In 2003 Brad made an appearance in N*E*R*D's video 'Provider'.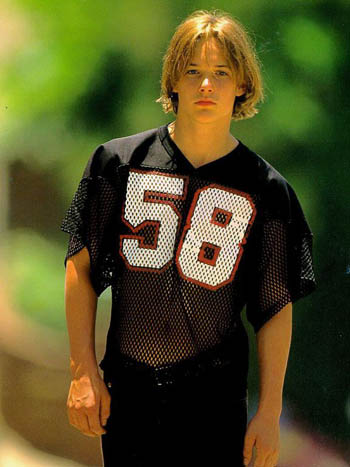 Lately Brad has been more focused on music and his band Frodad has been playing around in Los Angeles. Frodad is recording their first album and US tour should follow soon too.