Tik Jesdaporn Pholdee, Male Model, fitness model, Thailand model, thailand male model,  male model thailand, man thailand, fitness man thailand, man model thailand, model thailand, muscular thailand, muscular man thailand, thailand muscular, Tik Jesdaporn Pholdee Male Model, Tik Jesdaporn Pholdee model, Tik Jesdaporn Pholdee Thailand model, Tik Jesdaporn Pholdee thailand, Tik Jesdaporn Pholdee model

Tik Jesdaporn Pholdee
– Male Model Thailand
Name: Tik Jesdaporn Pholdee
Profession: Model, Actor, Presenter
Country: Bangkok, Thailand
Nickname: Tik
Birthday: 5th June 1977
Height: 173cm
Weight: 65kg
University: Thai Chamber of Commerce
Major: B.S. Industrial Engineering
Hobbies: Camping, Swimming
Car: Isuzu Adventure, VW Jetta
Dream Job: Farmer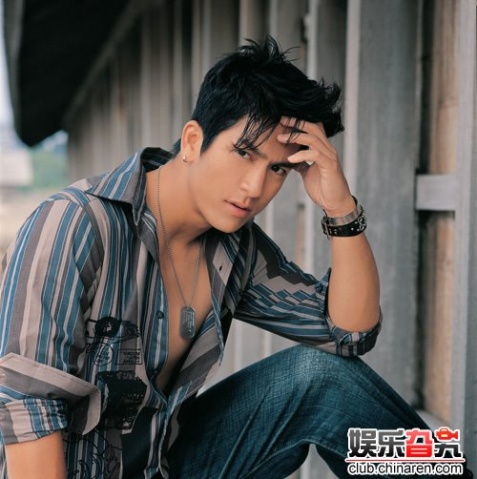 Jesdaporn Pholdee, also known as Tik Jadsadaporn was born in June 5, 1977 in Bangkok, Thailand. His profession as actor has been embraced by fans over the world. Jessadaporn graduated in the science of engineering from the University of Thai Chamber of Commerce.
He began his career as a model for commercials on TV. His first appearance on film Dang Bireley's and the Young Gangsters in 1997 won his widespread popularity. After that, he followed up his initial success by appearing in a number of films and lakorns, such as The Iron Ladies in 2000. He also starred in Asian horror film The Eye 2.
He was voted "Sexiest Man in Thailand" in 2003 by the Internet Durex Global Sex Survey 2003. He won the votes of 39% of Thai women surveyed.
"TIK-TUN" TOGETHER PRODUCE TRAVELING SHOW
After opening company "Sabuy Club Studio," the 2 brothers, Tik Jesadaporn and Tun Pichetchai are making a new show for ch.3 Thailand called "Navigator." Tik said in the interview, " At first Tun wanted a show that can reach audience in every age group and wanted to try something behind the camera. I suggested to him that we should try to do travel show based on "Tik's style" which is backpacking, adventure and camping. Eventually we developed this show Navigator, which will focus on traveling everywhere in Thailand. The show will air on Ch.3. The first tape is on Wednesday April 5, 2005 at 10am. I'll take you to an adventure in a secret place called "Num Bor Pi."
TIK WON 2005 "TOP AWARD" – BEST ACTOR
Tik received Top Award for the role of Nai Sandee from the lakorn "Nangsoa Jingjai kub nai Sandee" voted by the people and the TV Pool magazine. This is his third consecutive wins.