Professional wrestler – Randy Orton, Randy Orton, Randy Orton Fitness Male Model, Randy Orton male model, Randy Orton male model photo, Randy Orton model gallery, Randy Orton muscular man, Randy Orton international model, Randy Orton model international, Randy Orton muscular photo, Randy Orton gallery, Randy Orton muscular fitness, Randy Orton muscular model, Randy Orton photo, Randy Orton gallery, Randy Orton news, Randy Orton video, Randy Orton model
Professional wrestler – Randy Orton
Randy (Randall Keith) Orton, born on April 1, 1980 in Knoxville, Tennessee, is an American third-generation professional wrestler currently working for World Wrestling Entertainment's SmackDown! brand.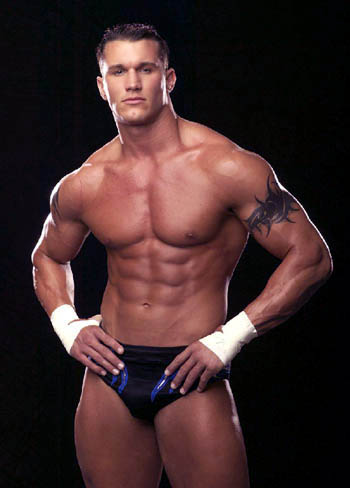 Orton comes from a family of professional wrestlers starting from his grandfather Bob Orton, Sr.. After graduating from Hazelwood Central High School he was trained by his father, "Cowboy" Bob Orton, and made his professional wrestling debut in 2000 with the MMWA-SICW in his hometown of St. Louis. Not long after, he signed a developmental deal with WWE and was sent to Ohio Valley Wrestling. He debuted on WWE programming in September 2002.
Randy Orton's arrival in WWE was seemingly inevitable. After all, he was practically raised in the business that both his father and grandfather excelled in. It's no wonder he has quickly ascended to the higher echelons of the RAW roster.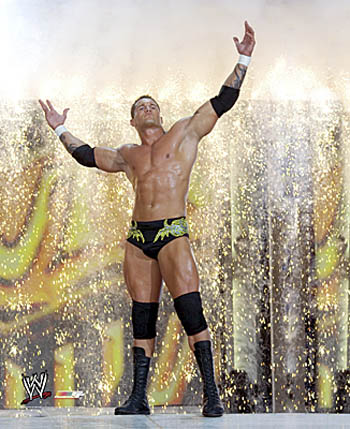 In April 2002, he began his WWE career with an appearance on SmackDown! A few months into his rookie run, an unfortunate injury put him out of action. Refusing to sit idly on the sidelines, Orton continued making appearances on WWE television, going as far as attacking targeted Superstars with his crutches and giving fans constant updates on his medical progress … whether they wanted them or not.
Upon returning to active competition in May 2003, Orton was instantly recruited by Triple H to join with the legendary "Nature Boy" Ric Flair, and the animal Batista as part of Evolution. Orton captured his first major championship on Dec. 14, 2003, defeating Rob Van Dam for the Intercontinental Championship at Armageddon. He held on to the championship for about seven months, defeating challengers such as Shelton Benjamin, Val Venis, Chris Jericho and Mick Foley. Priding himself as "The Legend Killer,'' Orton has decisions over the likes of Sgt. Slaughter, Shawn Michaels, and Chris Jericho. Orton also displays no fear and no respect when confronting legends such as Harley Race, asserting his claim that he is a true legend of sports entertainment.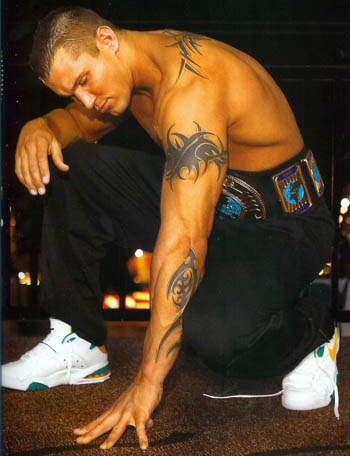 At WrestleMania XX, Orton teamed with Flair and Batista to take on the reunited Rock 'n' Sock Connection (The Rock and Mick Foley). Orton delivered the RKO to Foley, enabling his team to emerge victorious. At the Backlash pay-per-view, Orton added Foley to his list of legends he has defeated, pinning Mick in a Hardcore Rules Match.
At the tender age of 24, Orton became the youngest man to ever capture a World Championship in WWE when he defeated Chris Benoit for the World Heavyweight Championship at SummerSlam 2004. Orton was so impressive during this match that even his opponent, Benoit, congratulated him after his victory. Evolution, however, did not. The absence of Orton's faction mates may have been a precursor to what was about to come, as on the following night's RAW, Triple H, Batista and Ric Flair turned their back on Orton, leaving him a bloody mess in the middle of the ring.