Male Model, Man Model, Become Model, Male Model Malaysia, Male Model Jay Jay, Male Model Photo, Male Model Man, Male Model Contest, Male Model Show, Fit Body Male Model, Male Model JB, Fit Male Model
[slideshow id=10]
[starrater]
Jay Jay – Adam Fantasy
Male Model and Fitness Man Malaysia
Email | 邮件地址: limchiacheat@yahoo.com
Age | 年龄: 30  Sex | 性别: 男性Male,  Country | 国家: Malaysia State | 州: Johor Bahru
Model : Jay Jay  | Photographer : Mr. Raymond Lee @2008
Web Design : Vincent Yong  | Location : BF1 Centre Sdn. Bhd.
Lot : 472-C, Ground Floor, Jalan Ipoh, Batu 3, 51200 Kuala Lumpur, Malaysia.
Tel : +603-4048 1188     Fax : +603-4048 1199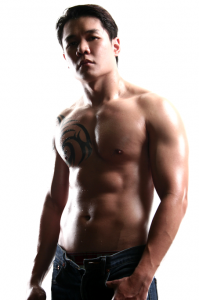 – Become Model | Jadi Model | 成为模特儿
Wanted to be a Male Model or Female Model ???
You can post your handsome or beautiful photo here to let more people to witness your beautiful figures, some how maybe there looking for model like you… Complete Free Posting Your Photo Gallery…Beauty & Handsome Profiles – You can share your most handsome or beautiful photos gallery to the whole world. Please Join Us, if you are not sure how to post, please email you profile to us or call us at 012-3590344.
Ingin Nak Jadi Model Lelaki atau Model Wanita ???
Awak boleh hantarkan gambar yang comel post dekat sini, mana tahu adanya penonton yang suka awak jadi model dia yang cemerlang…Masuklah hair ini, jiga tidak pasti bagaimana, sila email kami dekat : bestform18@yahoo.com atau telepon kami : 012-3590344.
愿望成为美男模特儿与美女模特儿
发布您的英俊或美丽的照片在这里,让更多的人见证你们的美丽,也许会寻找模特儿喜欢你…完全免费发布您的照片画廊…美男与美女-您可以与整个世界分享您的最漂亮或美丽的照片画廊。请加入我们的行列,如果您不知道如何后发布,请您发送电子邮件的个人资料给我们,或致电012-3590344 。
Be Our Model-做我们的模特儿
Submit Your Photo – 提交您的照片
If you wish to be our model, please email your photo to : bestform18@yahoo.com , and we will be arrange photo shooting for you. ( Take Note : The Company reserved all right to accept or reject your application without prior notice.如果你想成为我们的模特儿,请发送电子邮件到您的照片: bestform18@yahoo.com ,我们将为您安排拍摄的照片。 (请注意:本公司保留所有权利接受或拒绝您的申请,无须事先通知。)
– Become Model | Jadi Model | 成为模特儿
Submit Photo – 提交您的照片 – Upload Gambar