Male Actor – Lucky Vanous,Lucky Vanous Male Model,Lucky Vanous Male Model hunk,Lucky Vanous Male Model handsome,Lucky Vanous Male Model hunk man,Lucky Vanous Male Model fitness,Lucky Vanous Male Model gym,Lucky Vanous Male Model photo,Lucky Vanous Male Model gallery,Lucky Vanous Male Model handsome man,Lucky Vanous  hunk,Lucky Vanous handsome,Lucky Vanous man,Lucky Vanous fitness,Lucky Vanous gym,Lucky Vanous photo,Lucky Vanous gallery,Lucky Vanous model
Male Actor – Lucky Vanous
Born and raised in Lincoln, Nebraska, Lucky joined the Army at 18 and was selected to join the 1st Ranger Battalion (Black Berets), the elite anti-terrorist and anti-guerilla response team. In the Rangers he traveled extensively and was trained in many military skills including demolitions, scuba diving and low level parachuting. After completing his duty with the Rangers he attended the University of Nebraska at Lincoln.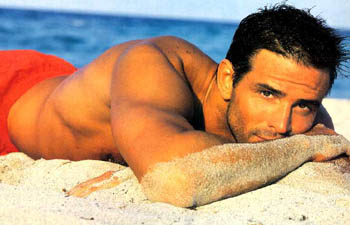 While vacationing in New York with a friend, Lucky was spotted by an agent for the prestigious Elite Modeling Agency, who signed him on the spot. His first assignment found him being shot for GQ MAGAZINE by internationally renowned photographer Francesco Scavullo. During the next five years he traveled and lived throughout Europe and Asia, hiked the Himalayas and made 12 remote excursions into Alaska.
Lucky continued his studies at NYU and Fordham University, studying political science and history, but soon found his academic career put on hold when he landed a role as a construction worker in a Diet Coke commercial. The spot became one of Coca-Cola's most successful commercial campaigns, which led to appearances successfully promoting Diet Coke throughout the United States and Europe.
Once he made the decision to pursue an acting career, Lucky sought out the best available training – Alan Savage in NY, Howard Fine (Advanced scene study), Groundlings and Jessica Drake (speech) in Los Angeles. He completed his first starring role in the feature film "Chapter Perfect" (Spring 1995), guest starred on the NBC comedy "WINGS" and with Carol Burnett on "ALL MY CHILDREN" anniversary special for ABC, and was selected to co-host part of the 1994 CLIO Awards with Kelsey Grammer.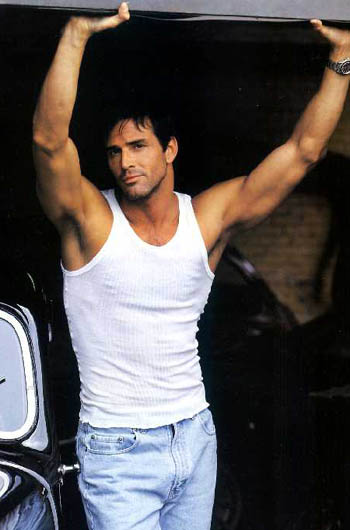 In 1997 Lucky starred in Aaron Spelling's "PACIFIC PALISADES", which aired on Fox and in 1998, starred in feature film, JACK OF HEARTS (1999 release) and guest starred on one episode of PENSACOLA WINGS OF GOLD (aired in January of 1999). In February of 1999 he was featured in HANGING UP, directed by Diane Keaton.
The name Vanous is of Czech origin, and the actor is mostly English and part Czech in ancestry. Lucky's father, then a nightclub owner and gambler, gave him his first name when he was born in Lincoln, Nebraska.
Enlisting after high school, Lucky worked his way up to become a member of the elite First Airborne Ranger Battalion, earning the right to wear the black beret. He served on the demolition squad, learned how to seize hostile airstrips and military facilities, specializing in low level parachuting and attending military schools including Special Forces Underwater Diving. "It was the greatest experience of my life," he says. "It helped me grow up." Lucky's character in 18 Wheels of Justice shares the actor's military background, which he finds a useful point of reference in playing the role.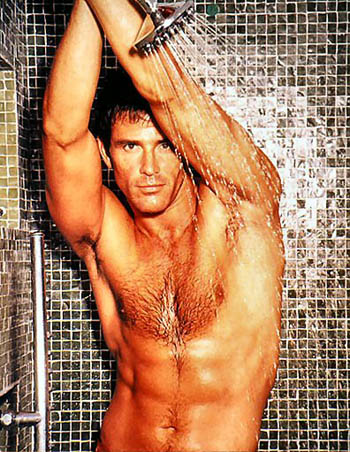 When Lucky was still an infant, his family moved to Los Angeles where his father found work on television crews, first as an electrician, then working up to camera operator on shows such as Petticoat Junction, Green Acres, The Beverly Hillbillies and The Addams Family. "I remember being chased around a set by Cousin Itt when I was about three or four," Vanous says, suspecting that working in the industry has been unconsciously part of his plan ever since.