Kaya Wittenburg,Kaya Wittenburg Fitness Male Model,Kaya Wittenburg fitness model,Kaya Wittenburg male model,Kaya Wittenburg male model photo,Kaya Wittenburg male model gallery,Kaya Wittenburg beautiful man,Kaya Wittenburg muscular man,Kaya Wittenburg international model,Kaya Wittenburg male model international,Kaya Wittenburg muscular photo,Kaya Wittenburg muscular gallery,Kaya Wittenburg muscular fitness,Kaya Wittenburg muscular model,Kaya Wittenburg photo,Kaya Wittenburg gallery, Kaya Wittenburg news, Kaya Wittenburg video, Kaya Wittenburg model

Kaya Wittenburg
Kaya Wittenburg, born and raised in Brookfield, Wisconsin is working as a model, actor and a public speaker in Los Angeles, California.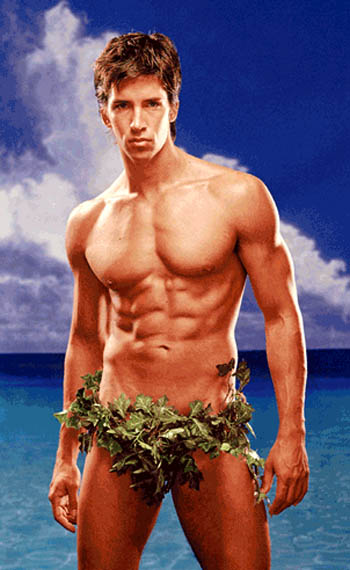 Since his initial interest in modeling to his current passion for acting, Kaya's talents in the entertainment industry continue to surface and grow.
The life of Kaya Wittenburg has taken a series of several dramatic turns. But, overall, the one common factor that kept surfacing was Kaya's ability to lay it all on the line when the stakes were the highest. His life has been a thrilling series of ups and downs. But the gambler in him, allowed him to bounce back stronger after each and every one of his setbacks.
Tough decisions from an early age on set the tone for Kaya's future. As a child he had big dreams for a career in television, but Wisconsin lacked the opportunity and framework for him to fulfill his goal. So when the opportunity to enter a career in medicine presented itself, he jumped on it. For Kaya, becomming an Anesthesia Technician was the most incredible job that a 19-year old living in Wisconsin could ever land.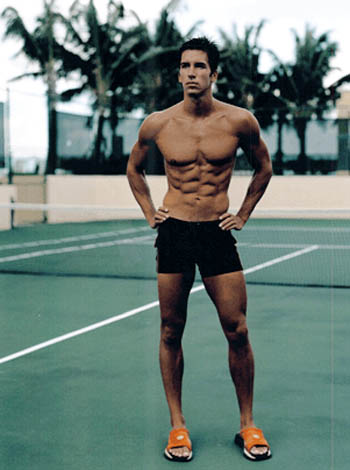 Kaya soon found out that his new job had a very intense environment. His main responsibility was to troubleshoot and fix Anesthesia equipment when things went wrong in surgery. Kaya had to be proactive and think quickly on his feet. It was a life and death environment on a daily basis. Despite a little fear, Kaya dove into his new career with 100% effort and dedication. At the time, he was studying Biology and Psychology at Marquette University. It seemed his future was clearly laid out for him in Wisconsin. He would become an Anesthesiologist in just a few short years. Right? Wrong!
Kaya was offered a better job at a larger hospital in Arizona. He was forced to decide between the security of his Wisconsin roots and the intrigue of Arizona sunsets. Kaya took the leap. He left all of his friends and family and relocated halfway across America. Kaya quickly adjusted to his new home and job, but soon his path would take an entirely new direction.
He was in Phoenix three short months when he was introduced to an owner of a prestigious modeling agency in Milan, Italy. The owner told Kaya that he wanted to fly him to Italy in one week for the Fashion Week in Milan. Thus Kaya was presented with another very difficult decision. Should he continue his career in Medicine in Arizona where he was very happy and comfortable or should he risk it all by quitting his job and completely changing careers?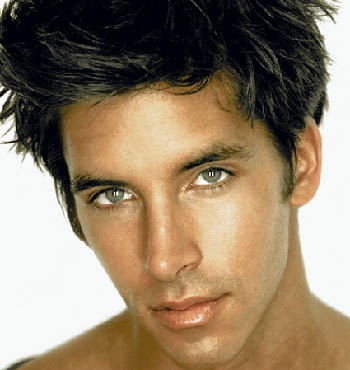 The contrast could not have been any more extreme. In surgery thinking on your feet was everything. You were only judged by your ability to process information and react with lightning fast speed. However, in the fashion business as a model, physical appearance was all that mattered. In the end Kaya made the difficult and dangerous choice. He took off for Europe vowing to never return until he forged a new career in the fashion industry.
Kaya soon realized that fashion was a strange business with no set rules in place. He met all of the casting directors for the fashion shows with only a few pictures taken in Arizona – not the style that prestigious designers were looking for. But he still managed to do a couple of shows based solely on his in-person physical appearance. Kaya knew that a drastic change would be called for if he wanted to succeed. Rather than leave for Arizona without any new pictures or true success, he decided to take a chance and extend his stay in Italy.
Kaya's next few months were the truly wild! He worked on the Italian Riviera in the great party city of Riccione. He was a promoter for several of the clubs on the beach. Life in Riccione was fun, fast and furious. However, greatest benefit of his summer job was the money. It enabled him to arrive back in Milano in the fall with enough money to test with the best photographers in town and live comfortably for the next several months.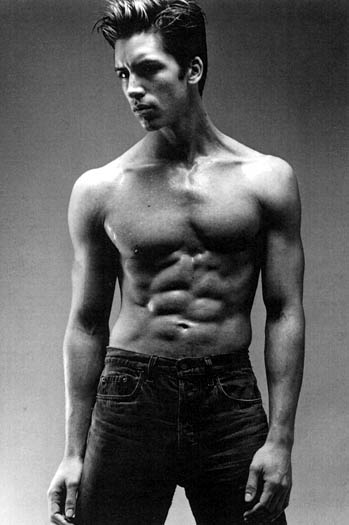 Kaya came back to Milano with a fierce ambition to get ahead. Armed with a new portfolio full of strong images, Kaya was sent to the legendary Versace house as his first casting. There were one hundred other models in attendance but Kaya was the only man asked to stay. He went on to work with Gianni Versace himself for fitting, print and runway work. Thus, a successful career was launched and Kaya ended working in Europe, Asia, Africa and South America over the course of the next few years.
Kaya was modeling in Miami for a couple of weeks when he met Valerie Penso at a house party on Miami Beach. He fell in love and moved to Miami permanently to be with her. One of the producers from a local television show suggested that he and Valerie submit a tape to casting for a new Fox Television Show called Temptation Island. After several long phone and personal interviews they decided to go for it, and accepted the inivitation to Temptation Island. Temptation Island went on to become one of the most successful series in the history of the network.
Kaya and Valerie moved to Los Angeles to pursue life in the entertainment business as actors and TV personalities. The first step was to find representation. After countless interviews Kaya selected Evan Hainey of Edmonds Management as his manager and Gold Marshak Lietdke as his agent. Kaya then made an appearance on the Tonight Show with Jay Leno which he described as "amazing." Shortly afterward, Kaya was booked to appear as a romance coach on a new pilot for MTV called Perfect Date. Next was The Test with Jillian Barbierri. He then began working with a television crew from Great Britain making a documentary about his life after quickly found fame.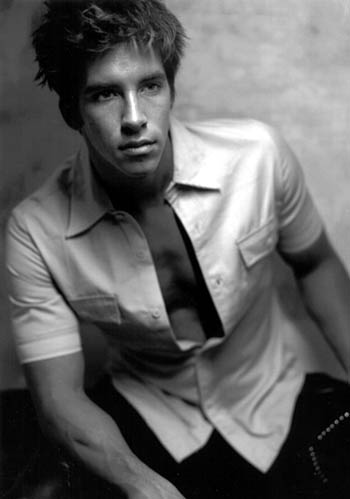 One morning in May, Kaya received a phone call from the USA's Cannonball Run. He was asked if he could leave in an hour to participate in car race across America over the next two weeks for a new reality series. Kaya's response is a great way to summarize his attitude about life,
"Why not? There is no growth in life without taking risks! I am going to lay it all on the line and see where it takes me!"
The next challenge for Kaya was participation in the ultimate test of knowledge-under-pressure – The Weakest Link. In a dramatic fashion, Kaya won in sudden death overtime. It was a thrilling end to an unforgettable experience. Then, it was back to working with another group from the United Kingdom. This time Kaya worked with a new crew for the BBC network TV show L.A. Pool Party.