Jon Passavant,Jon Passavant Fitness Male Model,Jon Passavant fitness model, male model,Jon Passavant male model photo, male model gallery,Jon Passavant beautiful man,Jon Passavant muscular man,Jon Passavant international model,Jon Passavant male model international,Jon Passavant muscular photo,Jon Passavant muscular gallery, Jon Passavant muscular fitness,Jon Passavant muscular model,Jon Passavant photo, Jon Passavant gallery, Jon Passavant news,Jon Passavant video,Jon Passavant model
Jon Passavant
Jon Passavant is the Renaissance man nowadays in the fashion industry; his classic good looks with a touch of modern cowboy are the most popular subjects of countless designers and fashion houses. Thanks to the worldwide distributed campaigns ads, such as Giorgio Armani, Andrew Marc, Intuition by Estée Lauder and the Spring 2002 GUESS spring campaign Maui Hawaii, Jon is one of the a few American models that stood out in the new millennium, and becoming one of the most familiar faces to the public.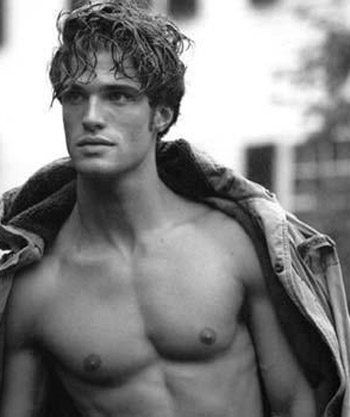 Jon has always offered the best of him through every ad campaign, catalog, editorial and runway show that he was engaged in, however the recognition for his achievement didn't come easy. Previously being regarded as one of the most under-rated model at the moment, it took Jon two years to finally break into the main stream modeling business. If you could open your eyes, you would see that Jon's glamour is contagious and versatile, from a gentle man in Giorgio Armani to a bad boy in Andrew Marc, or a romancer in GUESS, he is red hot.
As a self-described skinny kid with braces and glasses in his younger years, Jon started to develop into a real man after all the butt kicking on the football field since high school. This perhaps explains his aspiration to be in the military as an alternative to modeling. Jon's modeling career started in 1999 while he was still in college. After being a part-time model and part-time student for two years, Jon finally graduated from college with a degree in business communications, and was ready to take on all the challenges in the world of fashion.
This Pittsburgh native says that he owes his success to his parents. After all it was his proud mom who persuaded him to get into modeling. She says, "As long as the doors were open he wanted to walk through it, then we were in support of it."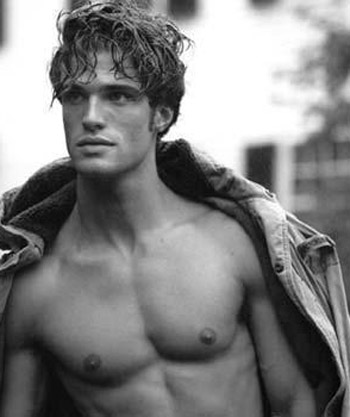 Now being the face of Estee Lauder's new fragrance, Intuition for men, Jon is constantly on the promotion tour around the world, and gets celebrity treatment wherever he goes. Jon admits, "Women love it." Just check out the ladies in waiting as Jon spent the day at Bloomingdale's in New York taking pictures and signing autographs. Not surprisingly, Cosmo has named him one of the world's top five male models.