Joey Kirchner,Joey Kirchner Fitness Male Model,Joey Kirchner fitness model,Joey Kirchner male model,Joey Kirchner male model photo,Joey Kirchner male model gallery, beautiful man,Joey Kirchner muscular man,Joey Kirchner international model, male model international,Joey Kirchner muscular photo, muscular gallery,Joey Kirchner muscular fitness,Joey Kirchner muscular model,Joey Kirchner photo,Joey Kirchner gallery,Joey Kirchner news, Joey Kirchner video, Joey Kirchner model
Joey Kirchner
Joey Kirchner, born in 1991, in Redcliff, Alberta, Canada, is a Canadian model.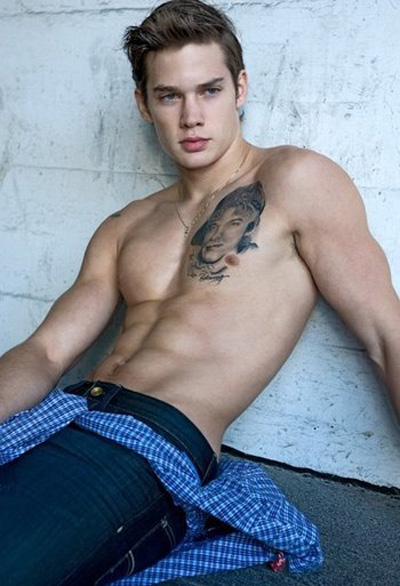 Kirchner was discovered when he was walking in a mall in Calgary, Alberta, Canada and some guy walked up to him and told him he had just been scouted for modeling. He did not consider it at first but his mother convinced him to give it a try and he joked, "I figured the ladies would like it eh?!"
Kirchner's very first modeling assignment was an editorial campaign for "Top Man". Then in 2008, he landed his big break when he became an Abercrombie model. He is now signed with renowned agency "Major Models" as of 2009.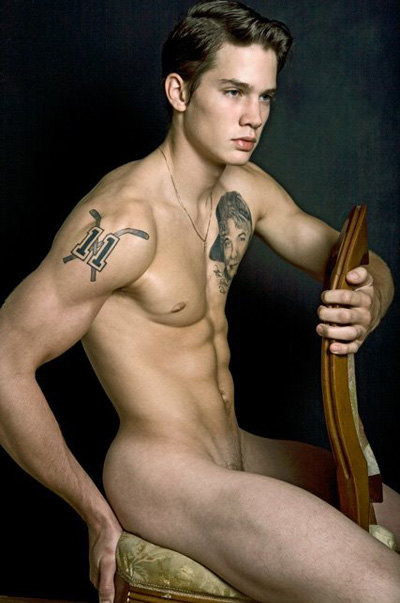 When asked about his tattoos, Kirchner revealed that the one on his chest is a tattoo of one of his buddies who passed away when he was 15 and the one on his shoulder is two hockey sticks crossed with his hockey number.
A funny and self-proclaimed free spirit, Kirchner likes to hang out with friends and drink some beers, play beer pong, and chill with the lady and play hockey in winter and golf in the summer.