Italian Supermodel – Massimiliano Neri,Massimiliano Neri Fitness Male Model,Massimiliano Neri fitness model,Massimiliano Neri male model,Massimiliano Neri male model photo,Massimiliano Neri male model gallery, Massimiliano Neri beautiful man,Massimiliano Neri muscular man,Massimiliano Neri international model,Massimiliano Neri male model international,Massimiliano Neri muscular photo,Massimiliano Neri muscular gallery,Massimiliano Neri muscular fitness,Massimiliano Neri muscular model,Massimiliano Neri photo, Massimiliano Neri gallery, Massimiliano Neri news, Massimiliano Neri video, Massimiliano Neri model
Italian Supermodel – Massimiliano Neri
Massimiliano Neri, born 14 June 1977, is an Italian supermodel. He was born and raised in Napoli, Italy, from a very well off family, and practiced equestrian professionally.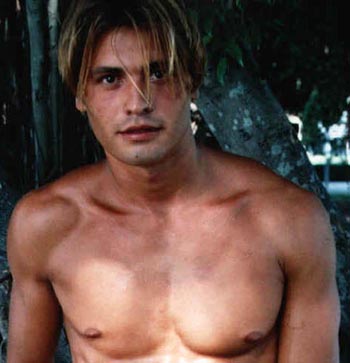 Neri has been in the business for just a few years. However, he worked in the fashion industry for big names such as Iceberg, Gianfranco ferrè, Krizia, Replay and did Versace's Versus and Roccobarocco's campaigns.
After graduating from one of the best business school of France and obtaining a Master degree in financial Economics from the University of Leicester, England, Neri opened his own Sushi restaurant in his Hometown, Napoli. The restaurant is now among the trendiest in the city (partially due to the stunning image of his owner.)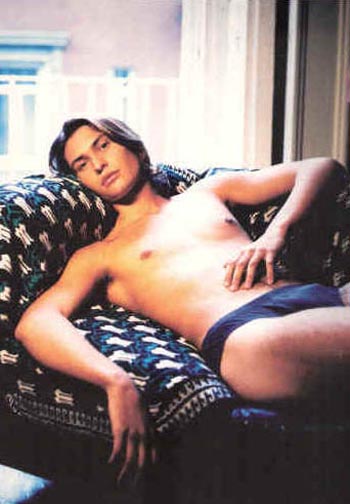 Neri was 17 years old when met photographer, Bruce Weber, during a vacation in Capri, who took some pictures of him while shooting with models Helena Christensen, and Alex Lundqvist for 1995 Versace's Campaign. One month later, Jack Pierson came to Naples, and also wanted to take some pictures of Neri. Those pictures appeared in his book "Every single one of them" along with Brad Pitt, Antonio Sabato Jr. and Micheal Bergin. Neri sent those pictures to some model agencies in Milan. Obviously, all of them wanted him: However, he chose Joy model.
Almost immediately, Neri became very well known among the fashion designers, and worked for Gianfranco Ferrè, Iceberg, Krizia, Versus, D&G, etc… However, celebrity to a larger public arrived after making a TV commercial for Versace's sunglasses, which was shown all over Europe. In New Zealand, he became a star with a sexy TV commercial for Levi's, and he was chosen as the model who opened the most important fashion event in New Zealand: 'Smoke Free'.
Neri left Milan when he was just 19, and worked as a model in Sydney, Auckland, Tokyo, Miami, New York, and landed in Paris in 1998, where he settled down and started University.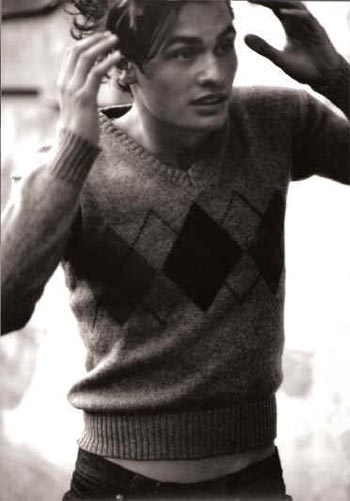 After doing a worldwide campaign for Roccobarocco, with models Natalia Vodianova, Alessandra Ambrosio, and Ian Webb, he quit the fashion world for ever, putting all of his energy in his studies.
Neri graduated in Business Administration with 4.00 G.P.A. in 2002 and took a Master degree in Financial Economics in 2003. In the same year, he went back to Napoli where he opened his successful Sushi restaurant, KUKAI.