Filipino Actor and Model – Luis Alandy,Luis Alandy Male Model,Luis Alandy Male Model hunk,Luis Alandy Male Model handsome,Luis Alandy Male Model hunk man,Luis Alandy Male Model fitness,Luis Alandy Male Model gym,Luis Alandy Male Model photo,Luis Alandy Male Model gallery,Luis Alandy Male Model handsome man,Luis Alandy hunk,Luis Alandy handsome,Luis Alandy man,Luis Alandy fitness,Luis Alandy  gym,Luis Alandy photo,Luis Alandy gallery,Luis Alandy model
Filipino Actor and Model – Luis Alandy
Luis Alandy, born February 7, 1980 in Manila, Philippines, is a Filipino actor and model.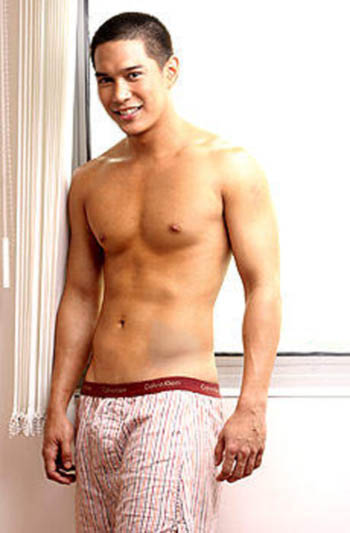 Alandy completed an intensive course in computer at AMA Computer College-East Rizal (Philippines). He then studied psychology at San Sebastian College, but dropped out in his third year to try his luck in show business. "I love the hardships of acting," Luis said when asked what attracted him to becoming an actor.
Standing 5'8″, and 150 lbs., Alandy started his career as a model. He first appeared in a print magazine and was soon discovered to do acting. He landed his first acting role in the popular TV series "Pangako sa 'yo" (2000) as David.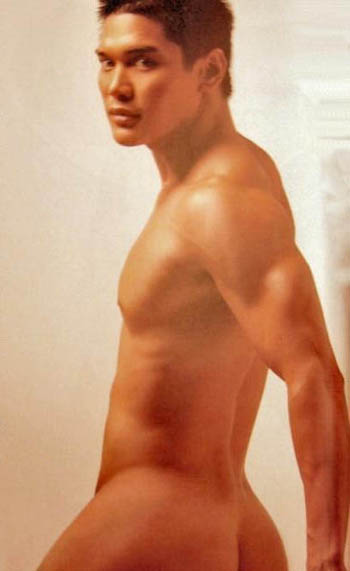 He has appeared in several TV series in the Philippines, including "Sana'y wala ng wakas" (2003), "Vietnam Rose" (2005) and "Gulong ng palad" (2005) to name a few. He has recently starred in a number of box-office movies like Pacquiao: The Movie (2006) and Barcelona (2006).
Alandy buffed up his body for Bench underwear fashion shows, and for the musical revue "Penis Talks" (2004). He's also a member of the all-male macho group Barako Boys.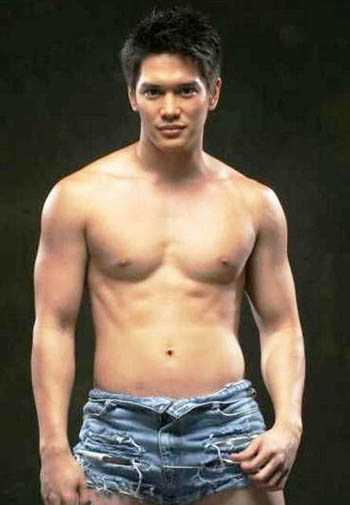 His favorite food is grilled milkfish. He says he doesn't drink soft drinks or any sugar-heavy drinks, including iced tea. His hobbies include playing basketball and going to the gym three times a week to maintain his build. "After lunch I meet up with my friends to watch movies or play basketball. At night I like to go out dancing as it's a good way to release tension," Luis said.