American Model – Mark Fisher,Mark Fisher Fitness Male Model,Mark Fisher fitness model,Mark Fisher male model,Mark Fisher male model photo,Mark Fisher male model gallery,Mark Fisher beautiful man,Mark Fisher muscular man, Mark Fisher international model,Mark Fisher male model international,Mark Fisher muscular photo,Mark Fisher muscular gallery,Mark Fisher muscular fitness,Mark Fisher muscular model,Mark Fisher photo, Mark Fisher gallery,Mark Fisher news, Mark Fisher video, Mark Fisher model
American Model – Mark Fisher
Mark Fisher, born in 1978, in Detroit, is an American model best known for his campaigns for Abercrombie & Fitch, Polo, Versace and Ralph Lauren.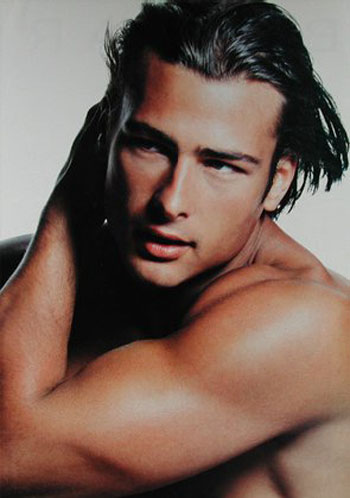 Fisher was born in Detroit, but grew up in Atlanda and considers himself a little boy from the South. He was discovered in a shopping mall when an agent named Jean Nicols directly approached him and asked him if he was interested in being a model and traveling to Milan with all expenses paid. Fisher who was a college student and part-time D.J. at the time, decided to take a chance.
Before modeling, Fisher had never been outside North America or on a plane. And his Mom's best advice when he left the South for the big city was "Eat your vegetables".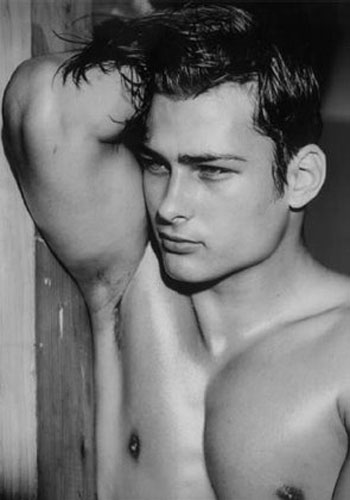 The initiation in Milan was a learning experience for Fisher. He wasn't able to secure any major modeling works, but he learned about the business for the future reference. Mark returned to America and was signed by New York based agency Boss Models. Soon, photographers and casting agents started taking notice of him, which led to his impressive modeling career.
Fisher got his big break when renowned photographer Bruce Weber shot him in major campaigns including Abercrombie & Fitch, Versace and Ralph Lauren that put him on the map. Soon after, he's landed campaigns for Polo and Andrew Fezza, to mention a few; and has appeared in several US magazines including Men's Vogue, GQ and Details.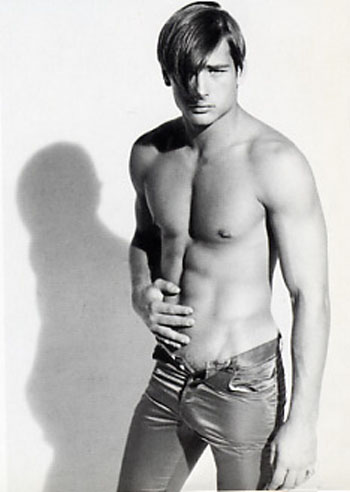 "When people call me 'Gorgeous! Beautiful! A babe!' I say, 'Thank you, but…you may need thicker glasses.'" That just shows how down-to-earth Mark Fisher really is. What he likes about modeling is getting to wear clothes he could never afford, and the part he hates is standing around outside without a shirt, pretending you're warm, when it's freezing!